Brooke's Closet
@bajuliana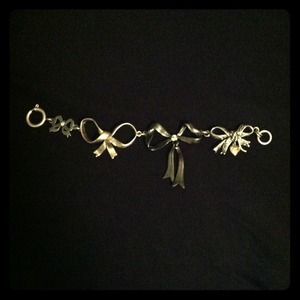 Juicy couture bow bracelet never warn, in perfect condition.
$39 $0
New with tags, black leopard lace high low top. Size M. Perfect for any occasion, beautiful unique pattern.
$29 $29
New with tags! Zebra sweater with zipper on side. Size M
$19 $24
White/ivory headband new with tags
$29 $29
Brand new bow chain bracelet.
$29 $39
Super soft figure 8 infinity scarf, new with tags. Many ways to wear this trendy scarf, 100% acrylic
$59 $89
Size 30, dark coral jeans. Scarlet Boulevard brand, 98% cotton 2% spandex
Loading more..